Brick Pointing Contractor in NYC
Brick Pointing Contractor NYC
Best Brick Pointing Contractor in NYC
Brick Pointing Contractor in NYC
For the past three decades, Sardar Restoration Corp. has been NYC's industry leader and the most dependable brick pointing contractor. Your task is completed with ease because of our efficient methods and tools.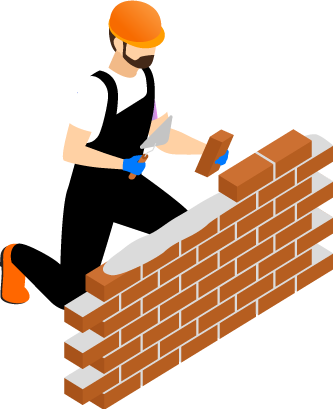 Guaranteed to Provide the Best Brick Pointing Services
in NYC
Stoner brick pointing is our expertise, so if you want your home or business to look new and built with durable material, then call us now.
Sardar Restoration Corp offers a 100 percent satisfaction guarantee on all of their brick pointing services in NYC.
With over three decades of experience, Sardar Restoration Corp is providing the premier brick pointing services in NYC. We're dedicated to providing our clients with the best possible service and 100 percent excellent results.
The reason Sardar Restoration is the finest in the industry is that we offer the best brick pointing services in NYC at incredibly reasonable prices. Our services are affordable for every client.
Transform Your Home With a Professional Brick Pointing Contractor
in NYC
Sardar restoration corp is the best brick pointing contractor in NYC. we are providing top brick pointing services in NYC with 100 percent satisfaction. we are in business for the past 3 decades. Sardar restoration corp makes sure to provide our customers with quality, affordable and timely restoration services that exceed expectations. We surely understand your needs and demands, feel free to call us at (+1) 917-355-8556 now!
We know that brick points are not just bricks, it's your memories. restore them with Sardar restoration corp. we are the best brick-pointing contractor in NYC with 25 years of field experience. Call now at (+1) 917-355-8556 to book your appointment with us!