Residential Brick Pointing NYC
Residential Brick Pointing Services NYC
Residential Brick Pointing Contractor NYC
Residential Brick Pointing Contractor
Get Your Home Looking Its Best with the Top Residential Brick Pointing Contractor in NYC.
Get Your Residential Brick Pointing Done Right With Us!
Looking for a reliable and experienced residential brick pointing contractor in NYC? Look no further than Sardar Restoration Corp! Our team of experts is dedicated to providing top-notch residential brick pointing services that will make your home or business look new again. We use only the highest quality materials and techniques, ensuring that every job we undertake is done to perfection. So why wait? Contact us today and let us take care of all your residential brick pointing needs!
Your Go-to Residential Brick Pointing Contractor NYC
Look no further for top-quality brick pointing services in NYC! Sardar Restoration Corp is the go-to contractor for all your residential and commercial needs. Our team of experts has years of experience in brick restoration, ensuring that your property's exterior is both durable and visually stunning. Trust us to bring new life into your building with our superior craftsmanship and exceptional customer service. Contact us today to schedule a consultation!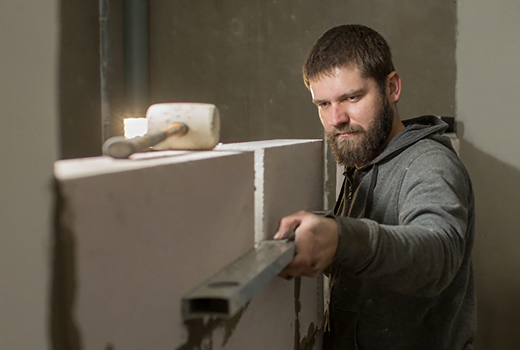 Get Professional Results With Us!
Brick pointing is a construction technique that's been around for centuries. We provide services for both residential and commercial buildings and offer affordable rates with high-quality workmanship. As a brick pointing contractor, we are your best bet if you want to make sure that your NYC home will be restored to its original look and condition. Don't hesitate to contact us for more information about our services.
Sardar restoration Corp is a trusted service provider and contractor of brick pointing services in New York City. Brick pointing and brick repairs are our main expertise. Contact now