Stucco Contractor in Manhattan
Stucco Service Specialists NYC
About Sardar Restoration Corp
Sardar Restoration Corp. Offers Expert Stucco Services in NY
Sardar Restoration Corp is a leading Masonry and Stucco service specialist in NYC, Bronx, Manhattan, Queens, Westchester, and New Rochelle. Our goal is to provide the highest level of professional Traditional stucco and California Stucco services available in this field, to transform your home or business into a more beautiful, spacious, comfortable, and practical space.
Reliable Stucco Contractor in Manhattan
Restore Your Home and Property to Their Original Condition
Stucco is used on a variety of surfaces, including brickwork, bricks, and wood. Three phases are involved in applying stucco to wood sheathing: the scratch coat, the brown coat, and the color coat. In contrast, if the brick or masonry walls are in good shape, you can skip the scratch coat. If you want to paint, stucco services offer a smooth surface. Additionally, it shields the wall from harm caused by things like dust, vermin, corrosion, mold, and mildew.
Sardar Restoration Corp provides stucco services in New York City, Manhattan, Bronx, Westchester, and New Rochelle. We are expert stucco repair in NY, dedicated to providing quality craftsmanship on all of our projects. We specialize in masonry and stucco restoration for residential and commercial buildings. Our team of experienced craftsmen can help you bring your vision to life with the highest quality materials and techniques.
Best Stucco Service Specialist
Get Expert Stucco Services for Your Home or Business
Everyone enjoys objects with flawless interiors and exteriors. However, you might have observed that on wet days, the paint comes off the walls. Even though you just painted your wall a few days before. In the majority of properties, this happens frequently. As a result, the property's value drops. Stucco is a cement-based cladding that gives the walls a textured look. Its composition contains lime, cement, sand, and water. It comes in a variety of hues and textures. Traditional stucco and California stucco are the two forms of stucco.
Traditional stucco is constructed of cement, lime, and coarse sand and is also known as classic stucco. Traditional stucco is less costly and lasts longer, but it has a less selection of textures and colors. California stucco is sometimes referred to as acrylic stucco and synthetic stucco. Sand is added to the acrylic resins it is constructed of to give it a texture more reminiscent of traditional stucco. California stucco is much more elastic. For those in need of the top stucco services in NY Sardar Restoration Corp is your one-stop solution.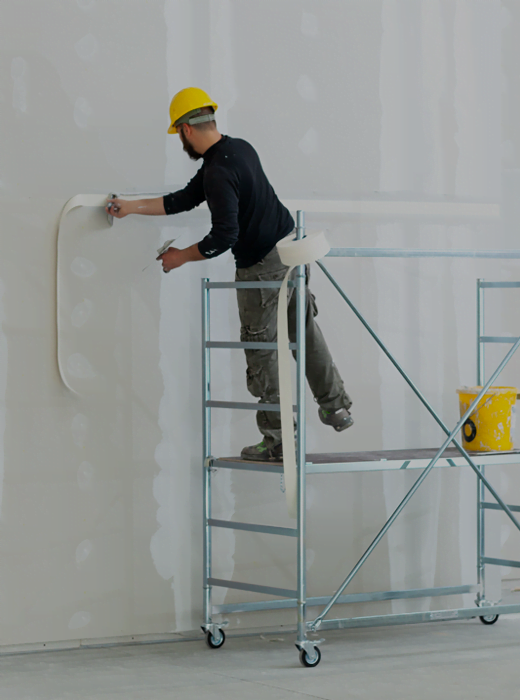 Choose Sardar Restoration Corp
Why is Sardar Restoration Corp the Best Among All in NYC?
Sardar Restoration Corp is the leading masonry and stucco service specialist trusted by people in Manhattan, Bronx, Westchester, New Rochelle, and New York City for their home and business restoration needs. Our services are top-notch, ensuring that your restoration project is done expertly with accuracy and precision.
Our stucco installation process usually starts by cleaning and preparing the surface of the wall or area that needs to be restored. We then apply a scratch coat, followed by a brown coat, and finally, an acrylic finish coat for extra protection. The entire process is done with extreme care and attention to detail so that our clients can be sure of a professional, high-quality result.
Frequently Asked Questions
What is the process of stucco installation?
The first step in our stucco installation procedure is typically to clean and prepare the wall or other area that has to be rebuilt. After that, a scratch coat, a brown coat, and lastly an acrylic finish coat are applied for further protection. To ensure that our clients receive results that are both professional and of the highest caliber, the entire procedure is carried out with meticulous care.
What are the areas that Sardar Restoration Corp services?
Sardar Restoration Corp proudly covers areas in New York such as Manhattan, Bronx, Westchester, and New Rochelle. We are trusted stucco contractor in Westchester, Manhattan, Bronx, New Rochell and NYC.
How does Sardar Restoration Corp do the stucco process?
The process of stucco starts with a thorough inspection and assessment of your property. Our team will then prepare the surface to be restored, repairing any existing damage and making sure that there is a secure surface to apply the stucco. We use only the highest quality materials and techniques, guaranteed to last for years to come. After applying all layers of stucco, it is then finished off with an aesthetically pleasing texture or finish of your choice. Sardar Restoration Corp goes above and beyond to ensure your complete satisfaction with our services.
Do you guys offer any warranty for the work that you do?
At Sardar Restoration Corp. we strive to provide the highest quality of stucco service and that's why we offer a great warranty for all our stucco projects. You can rest assured knowing that your project is backed by our experts and our long-term warranty. With us, you get peace of mind for years to come.
How much does it cost to get stucco services from Sardar?
The cost of stucco services from Sardar Restoration Corp depends on the size and scope of the project. We provide free estimates so you can get an idea of what your project will cost before committing to it. Our team is dedicated to delivering unparalleled customer service and quality craftsmanship at competitive prices. Contact us today for a free estimate and let us show you why we are one of New York's leading masonry and stucco service specialists.
Sardar restoration corp has a team of Stucco repair specialists. We prioritize your needs and provide you with a free estimation and the best stucco repair services in NYC. Feel free to contact us at (917) 355-8556 anytime to get the stucco restoration in New York.