Brick Repointing Contractor in NYC
Best Brick Repointing Contractor in NYC
Brick Repointing Contractor Near me NYC
Brick Repointing Contractor in NYC
The top brickwork and repair services in NYC are offered by Sardar Restoration Corp. We are regarded as the best brick repointing company in New York. If you're pondering where to find a brick repointing contractor near me in NYC, browse our site right away because we understand the importance of quality repair and masonry services.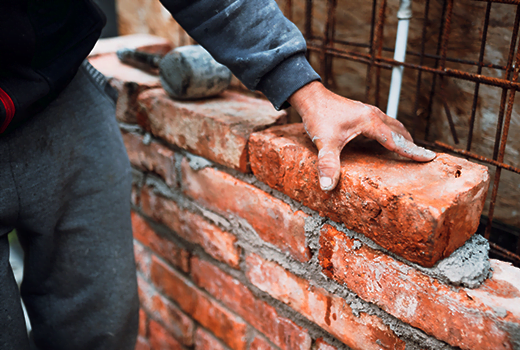 Hire a Seasoned Brick Repointing Contractor
in NYC
For domestic and business restoration services in NYC at reasonable rates, get in touch with us if you're looking for the finest brick repointing contractor in NYC. We have a highly effective team of experts who work in accordance with your requirements and preferences. Our brickwork services are affordable and unmatched. We provide all types of repair services, and we have a 100% success rate.
The No.1 Brick Repointing Contractor
in NYC
Utilize the Finest Contractor in NYC to
Restore Your Property
At Sardar Restoration Corp, we focus on offering all clients in NYC high-quality services. We can complete the work at a reasonable cost, whether you need a new driveway, fireplace rehabilitation, or fissure correction in your building's wall. Our brickwork services in NYC are highly regarded and in high demand by all of our customers. We are NYC's top brick repointing contractor because of this. We finish our work in line with our customer's requirements. Make your desired date request right away.
The best brick repointing contractor in Nyc is Sardar Restoration. Our top-notch, experienced team of pros completes all of your tasks to your complete satisfaction. We pledge to deliver top-notch jobs.