Brick Wall Cracked Repair NYC
Brick Wall Cracked Repair Cost NYC
Top Brick Wall Cracked Repair NYC
Get the Luxurious Look You Deserve With Our Brick Wall Cracked Repair Services in NYC. call us now if you want to get your brick wall cracked repair in New York City by Sardar Restoration Corp.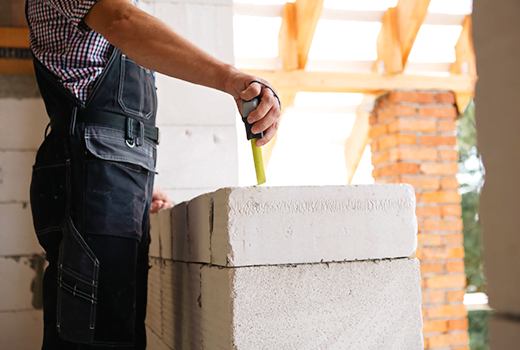 Restore Your Space With Experts!
Say goodbye to cracked brick walls in NYC – Sardar Restoration Corp has got you covered! Our expert team provides top-quality repair services for your home or business at a cost-effective price. Trust us to restore the beauty and strength of your property, leaving you with complete peace of mind.
Luxurious Restoration Services From Sardar
Don't let a cracked brick wall bring down the beauty of your home or business. Sardar Restoration Corp is the go-to expert for Brick Wall Cracked Repair in NYC. With years of experience and a team of skilled professionals, we guarantee to provide top-notch restoration services that will leave your walls looking as good as new.
Contact us today and get an estimate on Brick Wall Cracked Repair Cost NYC!
Get Your Home and Business Look Restored
At Sardar Restoration Corp, we're the experts in fixing brick walls that have cracked and seen better days. Whether it's for your home or business, our team is dedicated to providing top-notch restoration services throughout NYC. Don't let a damaged wall bring down the look of your property – trust us to fix it quickly and affordably. Contact us today for a quote on brick wall repair costs in NYC!
Looking to add some personality to your home or business? Sardar Restoration Corp can help! We specialize in brick wall cracked repair in NYC, and our team of experienced professionals can have your wall looking like new again in no time. Plus, our services are very affordable.